Appeal for Repeal Law Day 2019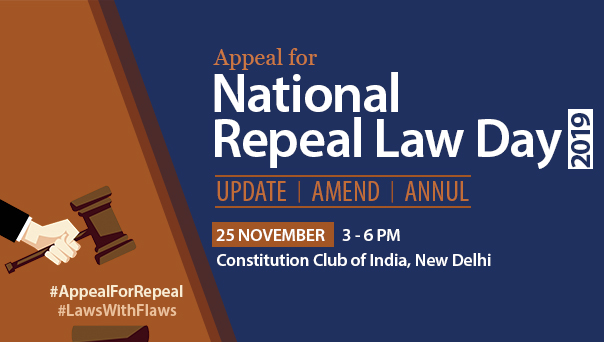 Centre for Civil Society initiated the Repeal of Laws Project in 2014 so that laws that are redundant & impede individual liberty and economic freedom can be repealed annually.
This year we are launching the Repeal Law Compendium for all Northeast States of India, followed by a panel discussion on Statutory Clean Up- Institutionalization of Repeal of Laws.
Prominent panelists include:
Vikramjit Banerjee | Additional Solicitor General of India
Arundhati Katju | Supreme Court Lawyer
P K Malhotra | Former Law Secretary, Ministry of Law & Justice
Maneesh Chhibber | Editorial Head, Tiranga TV
Hemant Batra | Founder, Kaden Boriss Global
Dr NEETI SHIKHA | Head, Centre for Insolvency and Bankruptcy
The details of the event are:
APPEAL FOR REPEAL LAW DAY
Date: 25 November 2019
Day: Monday
Time: 3 - 6 PM
Venue: Speaker Hall, The Constitution Club of India, New Delhi, Delhi
RSVP: ayushi@ccs.in 
Modi's Historic Blunder in Rejecting RCEP: Spontaneous Order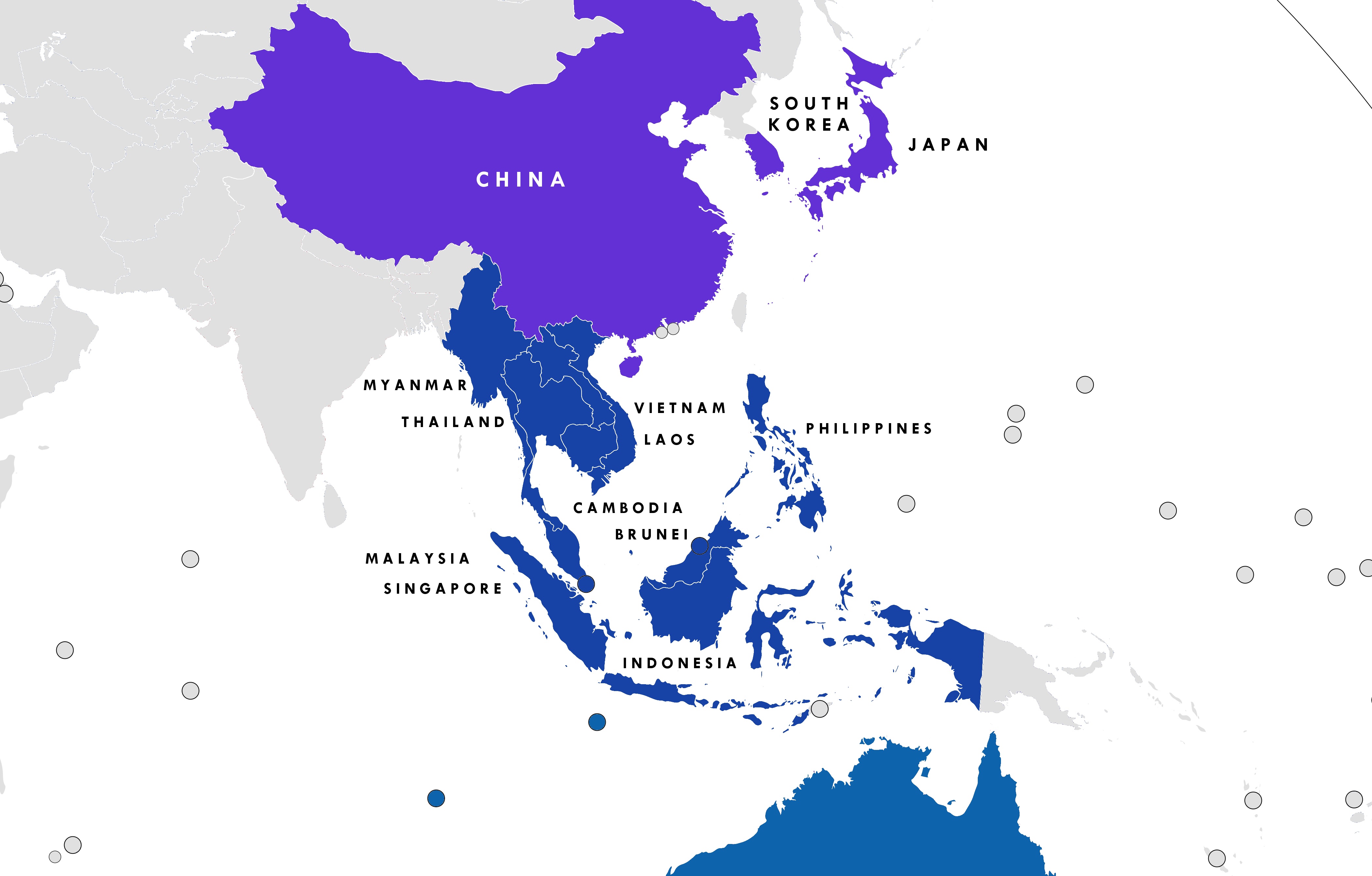 India is out of both RCEP and the 11-member Comprehensive and Progressive Agreement for Trans-Pacific Partnership; the two agreements that will define the future of international trade in the 21st century. Here is our latest blog piece on why it is a historic blunder.

Applications open:
'ipolicy for young leaders' coming to to your city!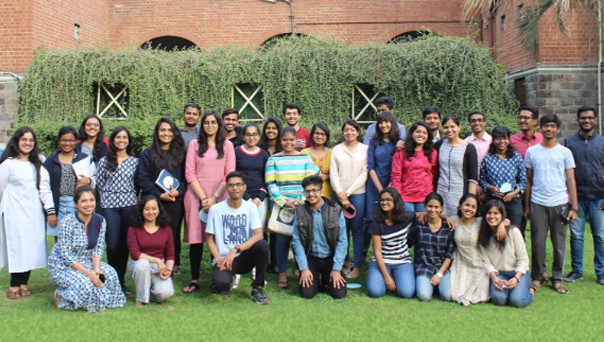 ipolicy involves a variety of interactive learning methods including dynamic games, talks, dialogues, and documentaries designed to provide participants with opportunities to explore and share ideas about policy-based solutions to social problems from a liberal perspective.
Meet and network with fun, like-minded individuals & eminent speakers and access resources that will help you advance your vision of a free society.

| | | | |
| --- | --- | --- | --- |
| ìpolicy Dates | Cities | Application Deadline |   |
| 7 - 8 Dec 2019 | Kolkata | 25 November 2019 | |
| 15-16 Dec 2019 | Mangalore | 30 November 2019 | |
| 11-12 Jan 2020 | Bengaluru | 27 December 2019 | |
| 18-19 Jan 2020 | Hyderabad | 3 January 2019 | |
For more information, contact rohan.jolly@ccs.in
Upcoming Events
23-24 November 2019
Law and Liberty Conference
Bengaluru

07-08 December 2019
ipolicy for Young Leaders
Kolkata

15-16 December 2019
ipolicy for Young Leaders
Mangalore

11-12 January 2020
ipolicy for Young Leaders
Bengaluru

18-19 January 2020
ipolicy for Young Leaders
Hyderabad

We are Hiring!
CCS offers challenging opportunities to work in a unique, high-energy and vibrant work environment. Find your fit, and join our growing team.
CURRENT OPENINGS:
Find more positions here
Archives
 2019
 2018
 2017
 2016
 2015
 2014
 2013