Dear Friends,
In the centennial year of Milton Friedman's birth, I am reminded of his words: "Education spending will be most effective if it relies on parental choice & private initiative–the building blocks of success throughout our society."
With the Supreme Court judgment supporting the Right to Education Act (RTE) and deadline for implementation looming large, the time couldn't be more apt to reflect on Friedman's wisdom. The Act provides choice to poor parents through the 25% government sponsored seats in private schools. On the other hand, the school recognition norms mandating playground and kitchen, and teacher qualifications make it impossible for budget private schools to survive, the schools where the rest of the poor would attempt to access quality education. With all of the government regulations considered, is the Act helping or harming the poor?
In keeping with the urgency around RTE implementation, we have intensified our advocacy efforts to ensure effective and efficient implementation of the 25% seats while working with state governments to modify school recognition norms to keep that option available to poor parents.
In the midst of our advocacy efforts and research evaluations on RTE, CCS held its annual strategy exercise earlier this year with our Trustees and Advisors to outline our plans for fiscal year 2012. The Board and management team decided to focus on the overhaul of K-12 education in India going forward through rigorous research and continued advocacy efforts. We have set up an education research team to help assess government expenditure and budgeting for education, monitor learning outcomes and assessments, and track innovations and challenges in the sector.
To grow and build on our impact, CCS Academy is also increasing the scale and scope of its programs. In the coming months we are offering 9 ìpolicy certificate courses for journalists, young leaders and professionals, a colloquium on The Morality of Capitalism, the Researching Reality Internship and our ninth annual Jeevika: Asia Livelihood Documentary Festival.
We ended 2011 on a high note with a very successful School Choice National Conference, followed in quick succession by our Freedom Caravan, highlighted in our Annual Report 2011-12. The year looks very promising, with several new Board members along with engaged leadership of Ashish Dhawan and Luis Miranda and with 6 new additions to the team by the end of June. We are ready for the challenges ahead and welcome a growing network of CCS Academy alumni, School Choice champions and Jeevika freedom fighters and the support from our partners and donors.
In liberty,
Parth J Shah
President, Centre for Civil Society
School Choice Campaign
ANSA: The campaign's project on auditing the RTE Act in partnership with the CFBT Education Trust and GVT raises awareness of School Management Committees (SMCs) using scorecards as a tool to understand the management and implementation of SMCs. Parents, teachers and school leaders shared how using scorecards helped assess day-to-day operations and maintenance (i.e. attendance score of principals, teachers and students, and maintenance of toilets and water supply).
NISA: In response to the RTE Act, the Campaign helped launch The National Independent Schools Alliance (NISA) in December 2011—a coalition of 21 budget private-school associations of over 5,000 schools from 8 states across India working together on issues of quality of financial accountability. NISA's aim is to influence removal of legislation that would negatively impact their survival, freedom and rights. If your association is interested in membership, download the membership form.
SCNC: CCS hosted its 3rd Annual School Choice National Conference on 21 December 2011 on "Catalysing Education for All: Intention, Innovation and Implementation." Over 4 sessions, leading policy influencers, education specialists and corporate heads spoke on issues of public-private partnerships, education policy, and innovation. The participation of 154 top-level academicians, policy makers, government officials, education specialists and media professionals helped make the conference a grand success. Check out some of the moments captured here.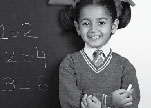 Voucher pilot: The School Voucher for Girls (SVG) research evaluation is currently under way. The evaluation is a comprehensive study of the parents and girls to provide insight into the perceptions and learning level changes after 1 year of running the SVG program. Currently there are 400 girl students in 7 wards in North East Delhi benefiting Voucher for Girls (SVG).
Cost of Compliance with RTE Study: The team recently completed a study to estimate the cost of complying with the RTE norms for budget private schools in one urban, peri-urban and rural area of Delhi, focusing on the infrastructure norms and norms regarding teachers' salary and minimum qualifications. If budget private schools were to comply with the RTE infrastructure regulations, students of these schools would be faced with astronomically higher enrolment fees. According to CCS estimates, budget performing schools would have to raise their fee (currently less than 500 INR) to up to 7500 INR, if they were to comply with the recognition norms of the RTE. With fees crossing the brink of affordability, thousands of school-going-children are threatened out of a quality education system.
Advocacy: The team has been meeting with state-level education officials in Himachal Pradesh, Chandigarh, Uttarakhand and Gujarat to discuss various facets of RTE implementation and school choice concepts. Our meetings aim to provide state governments with assistance and ideas in implementing voucher schemes, ensuring transparency and fairness in the implementation of RTE, and creating a sustainable and affordable space for budget private schools.
Coming Up:
CCS will be arranging a host of experts for our first NISA Training in May 2012 on quality management for the SMC members.
Jeevika: Law, Liberty and Livelihood Campaign
Livelihood Conference in IIHMR: CCS participated in the 2-day Livelihood Conference in January in Jaipur, hosted by the Indian Institute of Health Management and Research. The conference discussed livelihood challenges in a globalising India and Amit Chandra, Jeevika National Campaign Coordinator, presented our work on addressing policy challenges for street vendors in India.
Street Vendors Policy: Jaipur Municipal Corporation issued a letter in January 2012 authorising CCS to work on street vendor policy in Jaipur. CCS will work in 12 street markets in Jaipur to implement the provisions of policy on pilot basis and be the model for JMC to help implement the policy provisions in the city.

Coming Up:
Expansion of the campaign's policy advocacy to cycle rickshaw pulling and artisanship.
Blueprint for street vendor policy that can be adopted across states.
Academy
ìpolicy: 32 students of law and policy research recently participated in the 4-day ìpolicy for Young Leaders course (29 Apr - 2 May)—a residential course in public policy and liberal philosophy issues of education, livelihood for the poor and good governance. Discussions on government regulation and individual property rights created an intellectual storm while strategy games provided liberal lessons on individual autonomy, leadership and choice.
Freedom Caravan: Academy organised the Freedom Caravan: Morality of Capitalism Campaign (30 Jan - 10 Feb)—a 13-day education festival reaching over 1,500 youth and college-attending students in Delhi and Pune to promote the ideas of liberty through current policy issues. CCS formed over 7 new college partnerships while expanding our student network by the thousands. Open The Magazine, Zee News, Hindustan Times and Hindustan covered the fest and associated activities.
Coming Up:
CCS will be releasing a new publication on 31 May on the Environment – Tragedy of the Collective. The publication will review environmental policy and propose how local community ownership and responsibility with privatisation can be sustainable solutions to prevalent environmental problems.
ìpolicy for Interns, Volunteers and Freedom Caravan Participants, 6-9 June 2012.
New faces at CCS
Akanksha Bapna: Coordinator, Research
Akanksha holds a Ph.D. in Biochemistry from the University of Cambridge and a Masters in International Education Policy from Harvard University. At CCS, Akanksha manages and leads our research team, focusing on primary studies and analysis of data from our projects.

Uttara Balakrishnan: Associate, Research
Uttara has received a Masters in International and Development Economics from Yale University and wrote her thesis on the effectiveness of private schools in India using Treatment Selection Models. At CCS, Uttara works with the School Choice Campaign on our K-12 research agenda.

Namrata Narayan: Associate, Communications
Namrata has a B.A(H) in International Development Studies and specialises in South Asian politics and culture. At CCS, Namrata develops content for our editorials, promotional materials and projects, and provides support for our advocacy initiatives and donor relations to grow the CCS brand.

Shantanu Gupta: Senior Coordinator, Advocacy
Shantanu is an engineer by training, and has an MBA from XLRI and an MA in Development & Governance from University of Sussex. At CCS, Shantanu manages state-level advocacy in education.

Dharmendra Kumar: Assistant, Programs
Dharmendra holds a Diploma in 3D Animation and Visual Effects and is an expert with video editing and composition. He lends his support to make our content, interviews, and lectures available in video formats for easy dissemination and access to remote audiences.

Sindhu Verma: Associate, Administration
Sindhu has done her MBA in Finance & HR from the Amity School of Distance Learning. She previously worked with World Association for Small and Medium Enterprises (WASME)—a non-profit organisation. At CCS, she manages our front office and provides administrative support to the entire team.